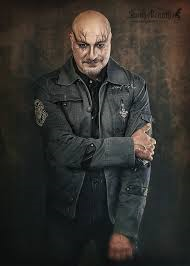 Here is JK Impera, drummer and founder member of Impera. The band have a new album, 'Empire Of Sin', out now on Escape Records…
1. WHO'S THE BEST BAND YOU'VE EVER SEEN LIVE?
KISS without a doubt. The music and the show is magical.
2. ARE YOU AFRAID OF ANYTHING AND WHAT'S YOUR FEAR?
No, don't think so.